An ideal location in the heart of Beirut
There are many reasons our residents love staying at Kantari Suites, and one them is our location. Situated at the perimeter of Hamra, with easy and unobstructed access to Downtown Beirut and Ashrafieh, Kantari Suites is the ideal place to commute to and from.
On the days you just want to relax, our location is equally convenient being just minutes away from the best the city has to offer in working, shopping, eating, and nightlife.
To Manara
Distance: 10 minutes
To Beirut Waterfront
Distance: 5 minutes
To Achrafieh
Distance: 10 minutes
To Downtown
Distance: 5 minutes

About Kantari & Clemenceau
The area of Kantari lies directly adjacent to Beirut's popular Clemenceau and Hamra district, known for its medical services, businesses, workspaces, restaurants, cafes, nightlife, art galleries, shopping and more. Once known as the heart of the city, Hamra continues to nurture an environment that welcomes people of all ages, backgrounds and ethnicities. Whether you're an early riser or a night owl, Hamra is always buzzing, ready to give you exactly what you need any time of day. Living at Kantari Suites means you're never too far away from all of the city's great attractions, restaurants and sites. Here's a mini-guide to get you started.
Eat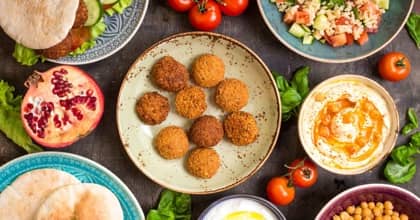 If you're not in the mood to cook, you'll find anything from shawarma, falafel, and other Lebanese delicacies to pizza, sushi, and so much more can be literally at your doorstep within minutes. If you feel like dining out, Beirut is filled with culinary choices to meet all kinds of tastes, so just ask your concierge for a recommendation and we'll get you a table in no time.
Visit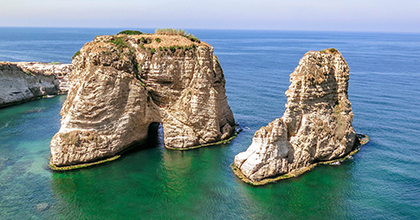 Pigeons' Rock
National Museum of Beirut
Sursock Museum
Mohamed Al Amin Mosque
St. George Cathedral
The Roman Baths
Walk
Hamra
Just walking around Hamra is a sightseeing activity in itself! Walk through Hamra street and take in its unique vibe. Wind down through the side streets and be welcomed by a never-ending journey of decades-old stores ranging from clothes and accessories to artisans and jewelers. Take the route towards the sea and head to Bliss Street, where you can then explore the American University of Beirut, known to have one of the world's most beautiful university campuses. Crossing through the campus, you'll make it down to the corniche, where you can grab a coffee from one of the coastal coffee vendors and watch the waves come in.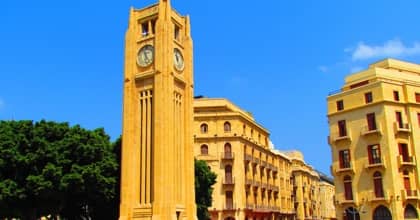 Downtown
Beirut's Downtown has a vibe like no other area in the city. Discover its many shops, including some of the world's finest luxury brands, sit at one its elegant cafes, or just discover the beauty of some of rehabilitated Ottoman-era buildings that define it.
Book your home
Ranging from one-bedroom to two-, and three-bedroom apartments, residents can enjoy the comforts of home along with the added amenities and services that make it that much more better than home.
Book Now